Life of The Project Series: Post Occupancy
June 13, 2018 @ 11:45 am

-

1:00 pm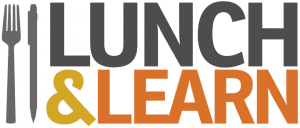 Our panel will be led by Jennie Banco – Capano Management, joined by Lorri Grayson – GG & A, Leslie Drake – Charles D. Cantera & Associates and MaryKate Williams – Jones Lang LaSalle.  For those of us not involved in Property Management, we often wonder how our DREW sister in that field fill their days….. Come and hear our panelists share their stories and experiences of the trials and tribulations of managing property.  Topics will include; How to obtain and keep good tenants, How to or not encourage some tenant to leave, What role maintenance plays in the management process and what happens when the "roof falls in", literally and figuratively.
Wednesday, June 13, 2018 —  11:45 a.m. check-in and lunch
Program   12:10 – 1:00 p.m.
Mitchell Associates, Inc.  1 Avenue of the Arts, Wilmington DE 19801
Cost: $25.00 members and $35.00 non-members.
Make checks payable to DREW and send to Donna Davies, 29 East Summit Ave., Wilmington, De 19804 or Paypal (email dedavies@mtb.com for link to paypal). RSVP to  Vicky Newton,  vnewton@mitchellai.com by June 8th
DREW has a 48 hour cancellation policy.  If you are unable to attend, please notify Vicky Newton by June 11th or you will be invoiced for this event.  Seats are limited.  (vnewton@mitchellai.com),